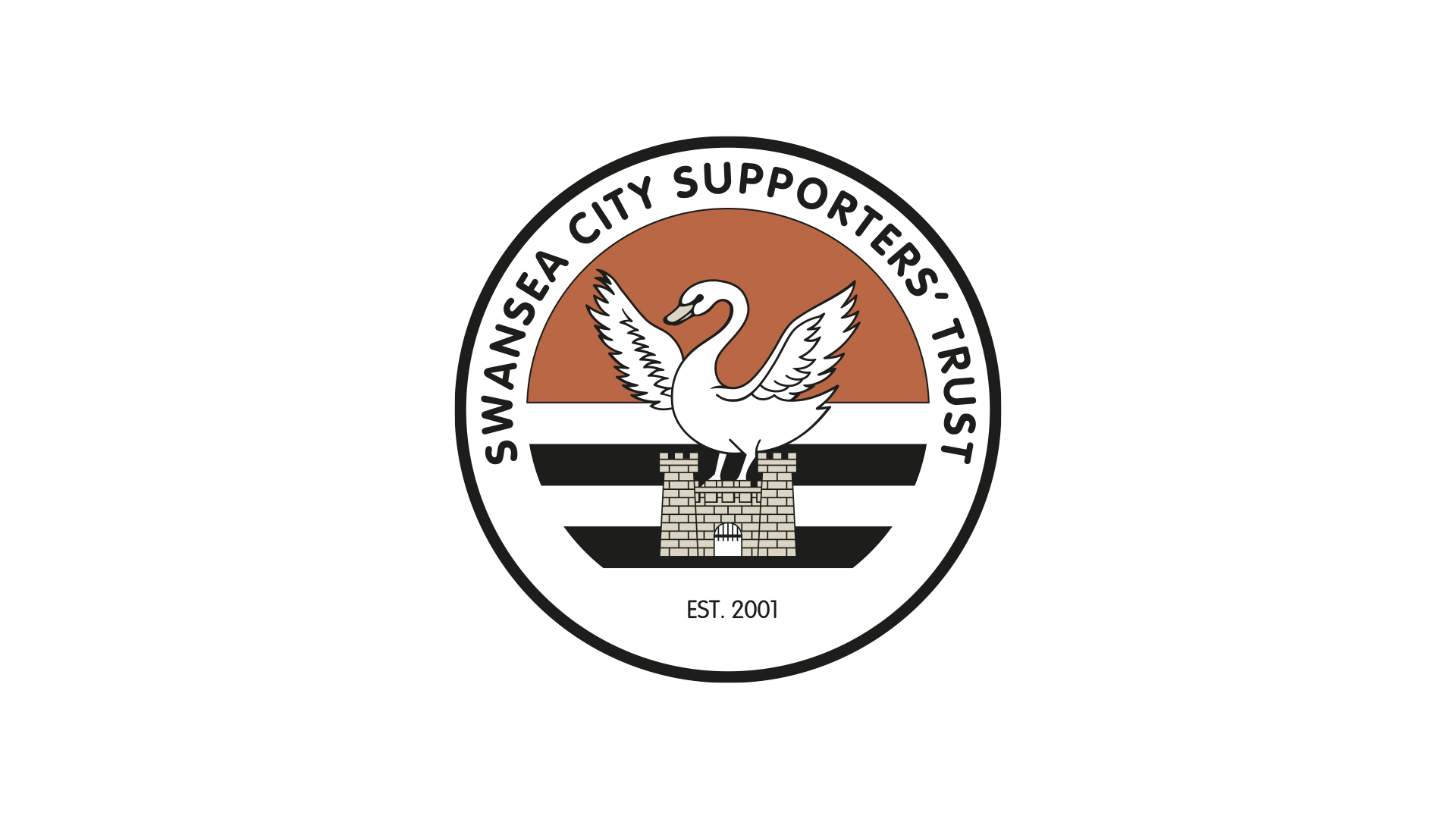 The Swansea City Supporters' Trust was born out of necessity; the necessity to save the club from financial ruin.
Our story dates back to 2001, and – then as now – we are committed to playing our part in safeguarding the future of our club: Swansea City.
To learn more about the history of the Supporters' Trust, and the key milestones and activities that have shaped who we are today please click here to visit the trust website.
What are our aims?
The aims of the trust are:
Maintain a professional football club in Swansea bring the football club closer to its fans all over the world and within its local community

Have elected representation on the Board of Swansea City Football Club

Maintain and increase a stake in the club, in pursuance of the aims above

Represent the views, needs and aims of our members (and supporters) at all times

Ensure we are an all-inclusive, positive and representative organisation that is open and accessible to all supporters regardless of their age, ethnicity, gender, disability, sexuality, or religious/moral beliefs and without discrimination of any kind
How do we deliver our aims?
The Trust is governed by a Board of volunteers who are elected by members every July. The group is comprised of Swansea City fans from Wales and further afield, all of whom share a common interest in representing the views of members and fans.
The Trust Board deliver a number of activities and initiatives to ensure the voice of the fans is heard within the club. As a shareholder, we have a Supporters' Director who sits on the club's Board. The SD is consulted and involved in decisions taken by the football club and is there to ensure that the impact of decisions on the fanbase is considered.
Issues such as the matchday experience, cup and season ticket prices, stadium rules, catering, and fan experience are regularly discussed and the views of the fans are voiced.
As a shareholder, the Trust is able to engage with key personnel within the club's management team, and if necessary, highlight issues at a much earlier stage than is the case for fans at most other clubs.
As a Board, we also focus on building our membership base, providing new opportunities and initiatives for members, and supporting community initiatives and organisations. 
To find out more, or if you have any specific issues that you wish to bring to our attention, we encourage you to email us at info@swanstrust.co.uk.
Join the Trust
A loud Trust voice needs the support of a large membership base. It takes just a few minutes to join us online here or visit us at the Trust Pod next to the club shop before any home game.