Stacey John-Davis facing spell on sidelines with shoulder injury
17th September 2023
Women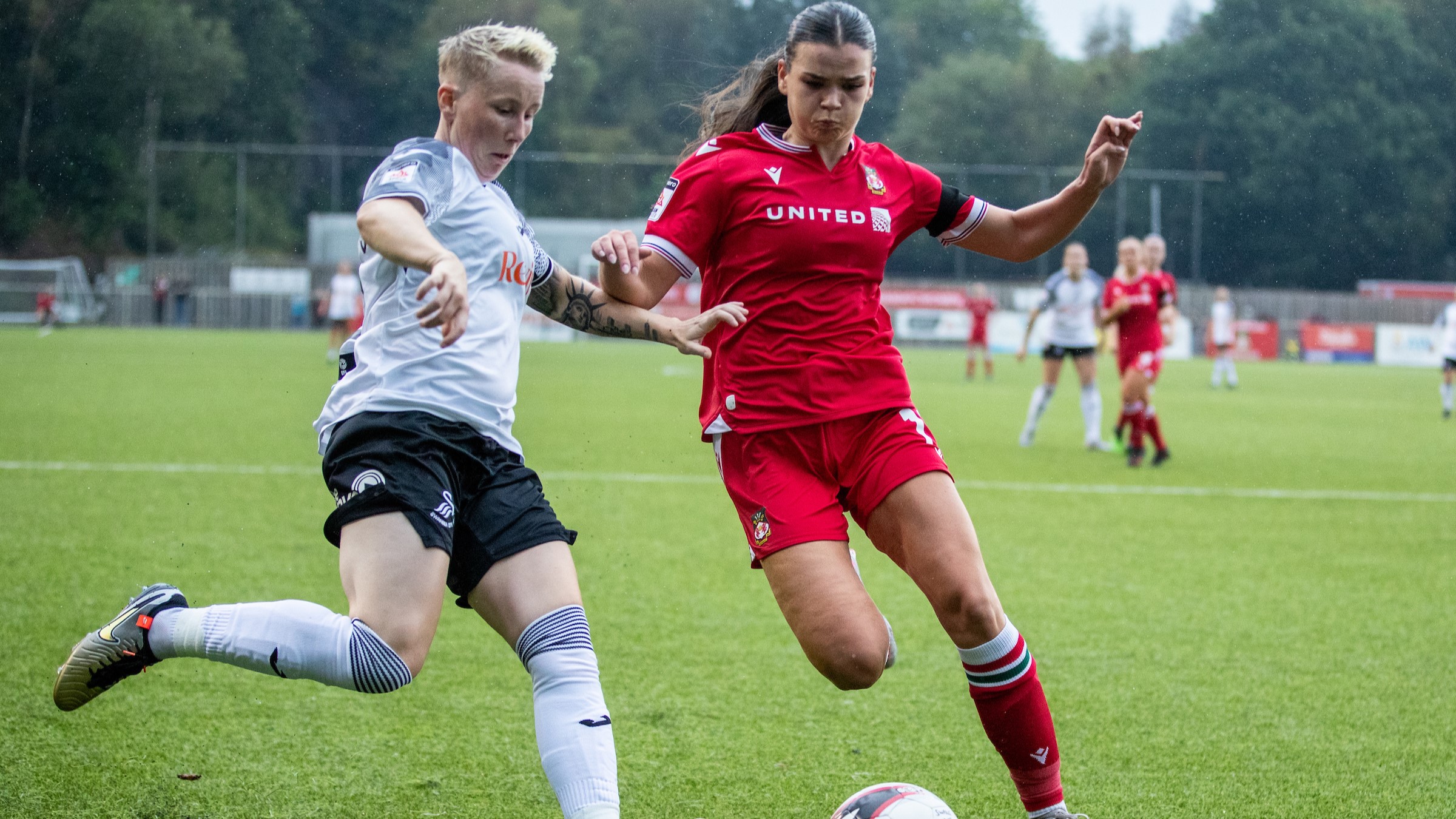 Stacey John-Davis is facing a spell on the sidelines after dislocating her shoulder in Swansea City Women's season opener against Wrexham.
The forward was forced off the field just 34 minutes into the 3-3 draw following a fall as she tried to keep the ball in play.
After a period of treatment at pitchside, John-Davis was taken to hospital for further checks, with an x-ray showing no obvious signs of a fracture.
Head coach Ceri Phillips hopes the striker will not be out for too long, but the injury is expected to keep her sidelined for at least six weeks.
"I'm gutted for Stacey," he said.
"First and foremost Stacey is a fantastic person, she really went through it last season with injuries and she still managed to hit all of her targets.
"She keeps having these setbacks and keeps overcoming them.
"Our best wishes are with Stacey, I can't speak any more highly of her and we will make sure that we rally around her and give her all the support she needs now.
"She will be frustrated but we will be there for her as a group and all our best wishes go to her."
Captain Katy Hosford added: "I am absolutely gutted for Stacey; she has worked so hard over pre-season to be ready and earn her place.
"Hopefully she can now make a quick recovery and she can be back on the pitch for us as soon as possible."