Katy Hosford | We will only build from this
18th September 2023
Women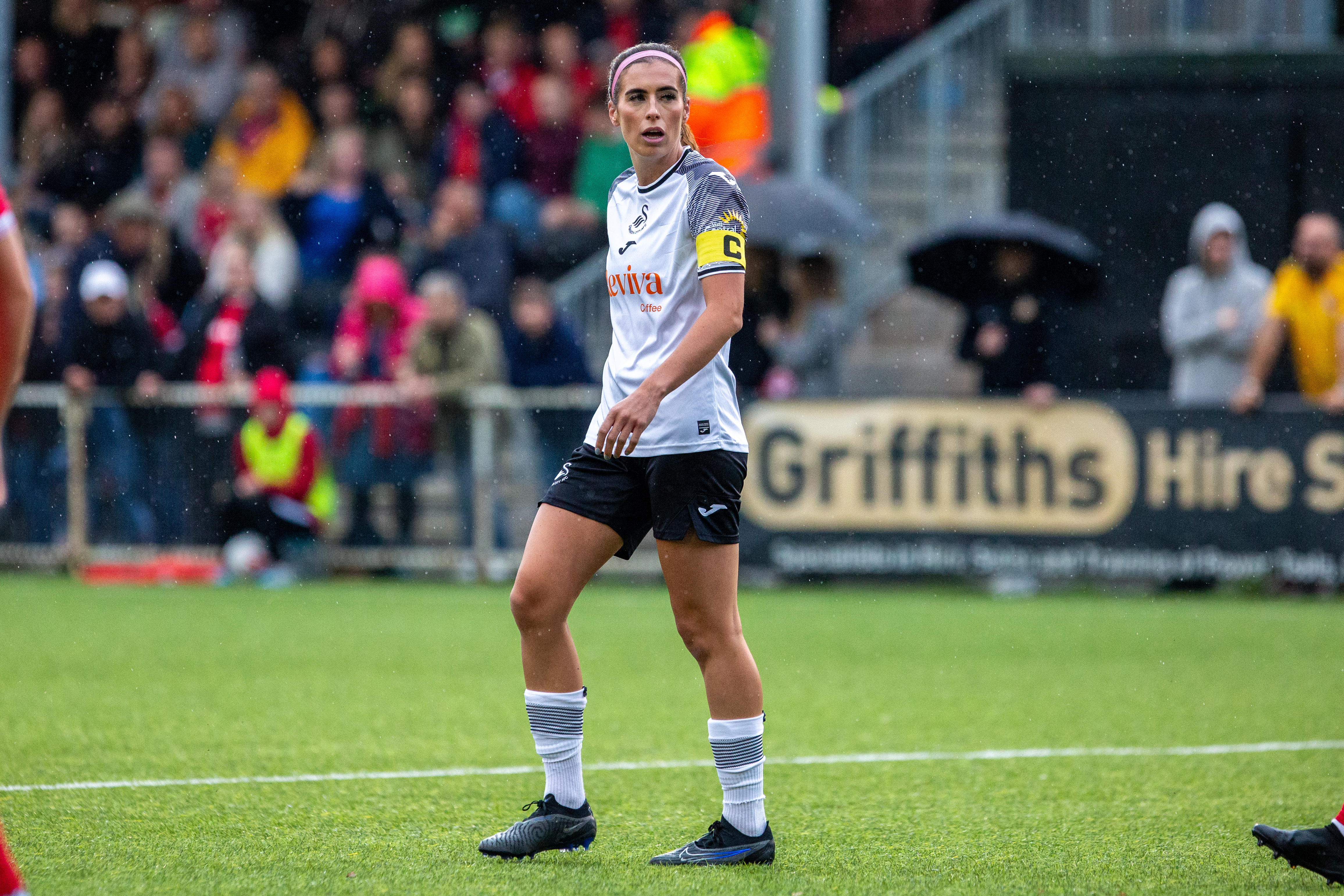 Swansea City Women's captain Katy Hosford believes their opening-day draw at Wrexham gives them a platform to build from moving forward.
Hosford netted a late equaliser to earn a point in a dramatic game, which ended 3-3.
Wrexham had put themselves two goals ahead just after half-time, but Robyn Pinder pulled one back for the Swans before Chloe Chivers volleyed home a terrific equaliser.
Wrexham would restore their lead in the 89th minute, and the Swans were then reduced to 10 men when Ellie Lake was sent off.
But Hosford struck a deflected 94th minute equaliser, and she felt the tenacity Swansea showed bodes well for the future.
"I think it was a game which had a bit of everything in it," said Hosford.
"Obviously we are delighted to come back and get ourselves a point, but I definitely think we could have taken more from the game.
"It's probably our first time playing together with that starting XI, and I think we just build from here now, I'm really proud of the team and their efforts to get a point.
"Everyone showed great resilience, everyone got themselves on the ball and no-one got on each other's backs.
"We just stayed composed and worked to try and get the ball into the back of the net. It just shows how far we have come as a team for everyone to work for each other like that.
"It's the first game of the season, it's on TV, there is a lot of pressure and the Wrexham fans were great for them, it's not an easy place to come to for our first game.
"We'll only build from this, take this game as a positive and take it into next week."