Ceri Phillips | We showed tremendous resilience
17th September 2023
Women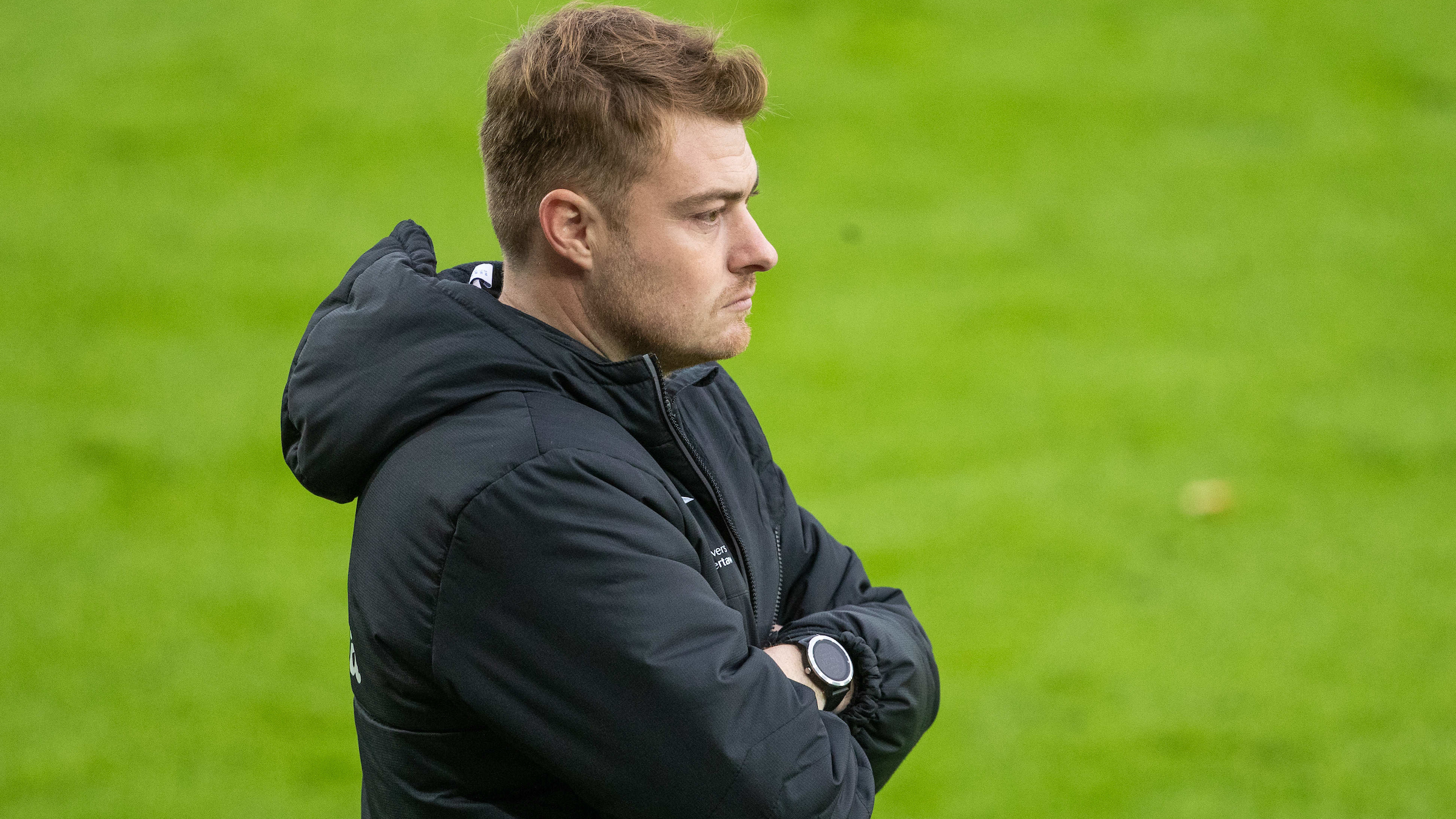 Swansea City Women's head coach Ceri Phillips was delighted with the resiliency his side showed as they twice came from behind to draw 3-3 in their Genero Adran Premier opener at Wrexham. 
Phillips' side - playing their first competitive fixture as a semi-professional team - found themselves 2-0 after goals from Rebecca Pritchard and Rosie Hughes either side of half-time gave the hosts the lead.
Robyn Pinder pulled one back for the Swans after poking home from close range, before Chloe Chivers hit a stunning strike to pull her side level.
But, with a minute to go in the 90, Wrexham would lead once again through Hannah Keryakoplis, before Swansea's Ellie Lake was sent off just a minute later.
The drama wasn't done there, however, as captain Katy Hosford fired a deflected effort into the back of the net to earn a point in the 94th minute.
Phillips was pleased with the reaction from his side, although he felt there was room for improvement in their performance.
"The game had everything; it had some good moments but it also had some bad moments, as well," said Phillips.
"I said to the players that I was really pleased with their reaction to going behind, and the heart and desire from a relatively new squad to pull together and get through those tough moments.
"But we won't get away from the fact that we weren't the best version of ourselves, it probably took the best part of 50 minutes to get going properly, and even then it wasn't the best reflection of what we are trying to do.
"There is certainly a lot to improve on and a lot to get sorted, but to come back in an emotional game where things kept cropping up to make it difficult is great.
"We've put a lot of effort in this summer, not just on the pitch and in training sessions, but also into getting the right culture into the group.
"I think the new additions put a shift in today and the players that were here before came together.
"I was really pleased that we didn't give up and showed resilience, but I'm still slightly disappointed with the footballing performance.
"I think we can take a lot from the game, it will do a lot for us in terms of bringing us together, the fact we've come from behind and got a point from the game.
"Wrexham are a welcome addition to the league, they are a great team and I think they will be threatening this year, we will take a lot from the game."